Features
CD player
Driver's airbags
Leather trim
Passenger airbags
Power steering
Description
Vauxhall Astra cabriolet, 2 x keys, starts/drives(loading purposes), full leather trim, alloys, cd, power steering, driver/passenger airbags, automatic gearbox. Damage description: recorded on hpi as a category ''c'', o/s/r qtr previous repair, n/s/f wing, rad pack, scuffs down n/s /of vehicle, various age related marks. Possible more damage when stripped. Rear bumper scuffs.
Seller Details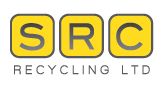 SRC Recycling
Bognor Regis, West Sussex
SRC Recycling is the number one national company operating throughout the United Kingdom from our strategically based operations in West Sussex enabling us to provide you with a wide variety of good quality vehicle salvage, Salvage Car Parts and Used Vehicle Parts.
View Profile