Features
Air conditioning
CD player
Driver's airbags
Electric windows
Passenger airbags
Power steering
Description
Vauxhall Signum 2.2i 16v direct auto elegance, key, starts runs drives, service history to 77834 miles, electric windows, electric mirrors, air con, cd player, power steering, driver airbag, passenger airbag, curtain airbags, seat airbags, alloys. Damage: cat c, n/s/f wing, scuffs n/s/f bumper corner, n/s/f door, n/s sill, n/s/r door, n/s/r 1/4, o/s mirror, bonnet has poor paintwork, engine misfiring, rear bumper scuffs, rear lights.
Seller Details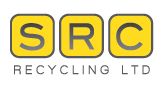 SRC Recycling
Bognor Regis, West Sussex
SRC Recycling is the number one national company operating throughout the United Kingdom from our strategically based operations in West Sussex enabling us to provide you with a wide variety of good quality vehicle salvage, Salvage Car Parts and Used Vehicle Parts.
View Profile